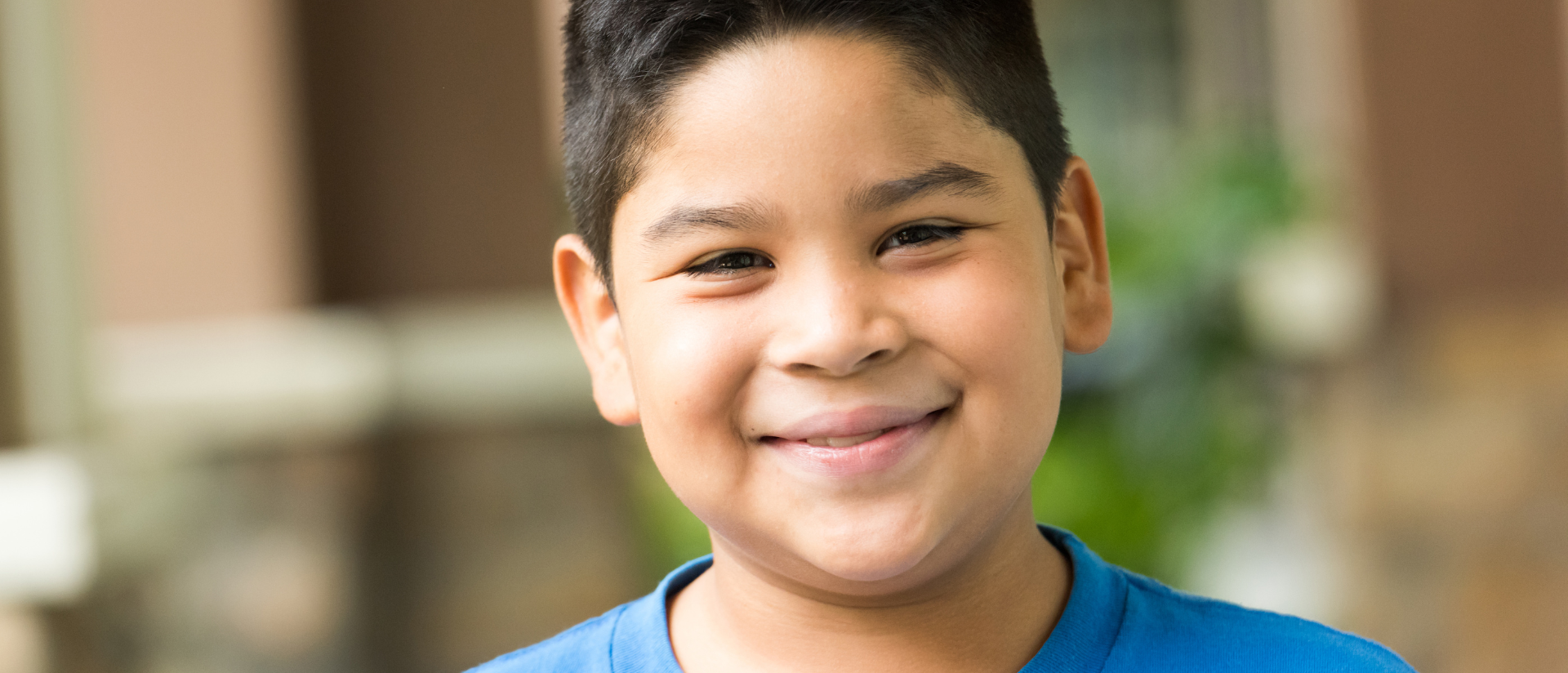 ACT NOW TO RAISE RESILIENCE
8-year old Jason was placed in foster care after facing years of abuse and neglect. He was so severely traumatized by this abuse, his physical, intellectual, and emotional abilities were severely compromised. He was having difficulty in school, where he was acting out. His social skills were poor and his ability to trust others was very limited.
Because of individuals like you, Jason now has a loving, stable foster home. AzCA's highly trained clinicians are helping him heal from his trauma, his social skills are improving, and he is learning to trust people again.
All children, like Jason, deserve to grow up safe, healthy and with a family who loves and supports them. With nearly 12,000 children in Arizona's foster care system, there are many more children, like Jason, who need our help.
The need is urgent and so we are asking for your support. Arizona's Children Association (AzCA) has launched Raising Resilience, a campaign to raise $300,000 by September 30, the end of our fiscal year. Funds from this campaign will enable us to explore educational opportunities, find stable housing and develop the skills they need to live independently; support grandparents raising their grandchildren with resource referrals, access to legal resources and support groups; and protect more children who have experienced unimaginable trauma and instability.
Your support helps AzCA provide critical support and resources to some of the most vulnerable children and families in our community. Even a small donation impacts thousands of lives by providing safe environments for kids, promoting healing from trauma and abuse, supporting caregivers and families, guiding at-risk youth and young adults, and building a stronger, more resilient community.
Partner with us to Raise Resilience – child by child – by making a donation today. Your gift will provide a loving home and a new start for other children, just like Jason.
DID YOU KNOW
When you make a contribution to AzCA, you not only help support Arizona's children and families, but you may also qualify for the Arizona Charitable Organization Tax Credit (QCO) of $400 for individuals and $800 for couples. To read our frequently asked questions and learn more about this dollar-for-dollar credit, please click here.
Our Tax ID # is 86-0096772 and Qualifying Charitable Organization (QCO) Code is 20699.
Gifts may also be mailed to: Arizona's Children Association, Attn: Donor Relations, 3636 N. Central Avenue, Suite 200, Phoenix, AZ 85012. To make a gift by phone, call (800) 944-7611 ext.2305.